You could call Regretsy.com Etsy's an evil twin, and you wouldn't be wrong. Often hailed as the "the site that shall not be named" in Etsy forums, the blog specialized in relentlessly tearing apart crafting failures that someone, somewhere, had the nerve to post on the internet and try to sell.
If you had any shred of empathy at all, it was occasionally physically sickening to imagine what the featured artists went through during their "15 minutes" of unwanted fame, but despite misgivings about the site's virtues, I soon became an avid reader, and let me tell you why.
Regretsy was brutal, bordering on cruel and Etsy forums are filled with shop owners expressing everything from hatred and mortification to awestruck admiration, but the general consensus is that any attention is good attention. That was the first of many lessons to be learned by this site.
Regretsy was my bible when I was starting my shop, and the secondhand embarrassment I got from reading it was probably a better crash course on Business Etiquette 101 than any professional could offer. When you read pages of comments mocking a shop owner for poor spelling and grammar, carelessness, misrepresentation of products and other cheap tricks in general, the only things that cycle through your mind are "I will not be that person. I will not be that person. I will not be that person" with the occasional "What were they thinking?!"
Cringe-worthy humor aside, Regretsy prepared me for reality, and after a long time of debating whether I really wanted to go for it, I soon had two strong reasons why I had to. Number one was to prove that my art was of the good twin variety, the kind that people would adore and maybe want to feature on the home page. And number two was that I figured that being featured on Regretsy was basically the worst that could happen, so and I said to myself, "I could probably take that and run with it". I've got a thick skin and a decent sense of humor. I knew what to expect and I was ready.
Luckily, I haven't been on the receiving end of too much criticism, but I welcome every bit of it. 55 positive reviews sure feel good, but you know what's even better? The one that makes you realize you're doing something horribly wrong. One customer of mine, upon viewing the first proof of her custom order, told me straight up that it was hideous. Of course, my mother was up in arms, all "How dare she say something like that to my baby!" and "Don't worry sweetheart, you don't need her!". But quite honestly, it was the best motivation I had to bring a customer back. I was determined to prove that I could impress even her, and after a cold hard look at my work I got back to her with something better. Thanks to her I have this adorable tiger in my repertoire! (Trust me, you don't want to see the first draft…)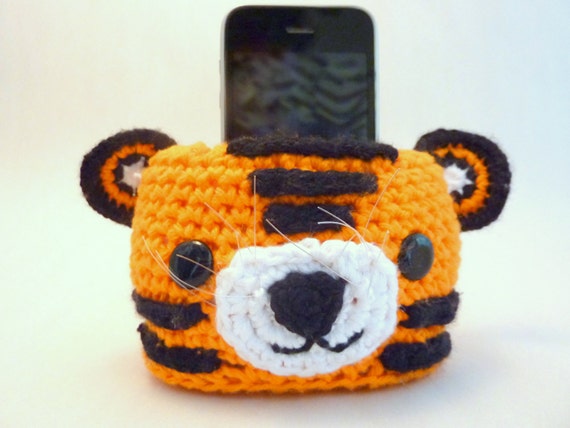 Art comes from the heart, but selling it requires less emotions and more reality. There are very few people in the world who will give you the harsh truth that you need to pull yourself together, but in the end, they are the most valuable.  It's no secret that us artists are a race of dreamers, and occasionally, we need the sane ones to shake us back into reality.
So thank you, Regretsy, for keeping it real.